About Johnson Moving and Storage Company: Expert Home, Apartment, Office, and Piano Movers in MD, VA, and the Washington D.C. Region
At Johnson Moving and Storage Company, every move we undertake is part of our mission to deliver effective, timely, and cost-efficient relocation assistance in MD, VA, and the entire Washington D.C. region. With our complete moving services, we hope to ultimately provide our clients with a reliable team they can call on again and again. Whether it involves moving an entire office department, apartment, or a large furniture or piano, our professional movers are equipped with the expertise, tools, and skills to get the job done right. With Johnson Moving & Storage, we let our experience work for you, allowing you to have a hassle-free move on time and within budget.
Comprehensive Moving Assistance in D.C., MD, and VA
Large or small, our movers can move them all. We understand how many details you must attend to with making your move. For your convenience, Johnson Moving & Storage has mapped out a range of moving packages that include packing, crating, shipping, and storage services to cover all your belongings and properly prepare them for transport.
It doesnt matter what industry youre in. Our trusted moving services caters to safely and effectively moving equipment and furniture from offices, laboratories, warehouses, plants, schools, museums, libraries, hospitals, stores, and other types of properties. We mean business. So when it comes to making sure valuable and sensitive objects such as antique furniture, large pianos, or laboratory apparatus are transported safely, our licensed, bonded, and insured moving company has you completely covered.
Johnson Moving & Storage is also an authorized agent for Affiliated Transportation System. JMS is a member of network of America Incorporated the D.C. chamber of commerce, DC & MD Better Business Bureau, the registered movers of Maryland incorporated and more locally, nationally, and internationally recognized associations.
Affordable Storage Solutions in D.C., MD, and VA
You can also rely on Johnson Moving & Storage when it comes to the safekeeping of your prized possessions. Our storage facility in the Washington D.C. region features containerized vaults that are dust, moisture-free, imperious to insect or rodent damage, and even pilfering.
As a full-service company, Johnson Moving & Storage is dedicated to simplifying the way you relocate and providing you with friendly, courteous, and experienced movers you can trust like family. Whether youre moving out of an entire office, condominium unit, apartment, or any type of property, we can show you that youve made the right choice when you hire our movers. Contact us and get your free moving services estimate today.
---
Trained, uniformed, and experienced is the best way to describe our professional movers. No job is too small or too large for us to handle.
Melanie Ford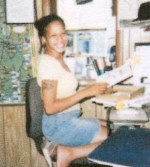 Need further information? Give Melanie a call for prompt, courteous service.
Ruth White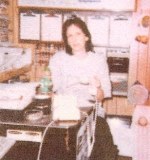 Give Ruth White a call for an on-site free estimate.
---
We are bonded and insured certified professional movers. In addition, we are members of the Warehousemen's Association of Maryland, the American Moving and Storage Association, as well as the Better business Bureau.